OUR FACULTY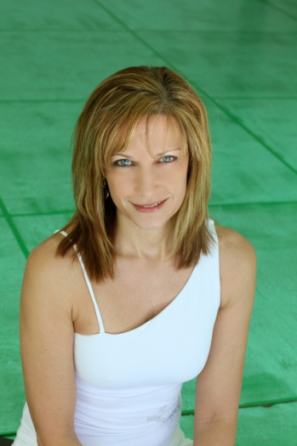 Chrys Kub, PT, ERYT 500, Program Director Chrys Kub is a licensed physical therapist/yoga therapist and Program Director for Holistic Yoga Teacher Trainings 200/500 and Holistic Yoga Therapy Institute. She has been a practicing physical therapist for over 25 years and is a member of the International Association of Yoga Therapists. She has developed courses in Structural Anatomy of Yoga, Structural Assessment for Yoga Therapy, Holistic Healing for Medical Conditions, Restorative Yoga, Yoga for Children with Special Needs, Adaptive Yoga and more! She has presented and served as a moderator at the IAYT SYTAR Conferences. Chrys has taught and inspired yoga teachers throughout the US in how to expand the therapeutic benefits of yoga to themselves and their students.
Melanie Snyder, RYT 500, School Director Melanie has studied with many of the masters in yoga including Bryan Kest, Rolf Gates, Sean Corn, Stephanie Keach, Joe Barnett, Carol Krucoff, and Kimberly Carson. She has also studied with many local masters including Chrys Kub, Phyllis Rollins, Hollace Stephenson, Christine Riverstone, and Johnna Smith among others. Melanie is also the owner of Natural Healthcare Store, a national distributor of natural health products including many natural detoxification products. Since 2006, through the Natural Healthcare Store, Melanie has worked closely with many of the nations leading natural physicians and scientists creating and testing natural products for the purpose of detoxification and correction of Ph for optimal health.
Hollace Stephenson, ERYT 500, Certified ParaYoga, Primary Faculty In addition to having a real love of yoga, Hollace Stephenson, E-RYT 500 also has a love of real food, modern science and sharing her skill and knowledge with her students. In addition to being an inspiring yoga instructor, she is a part time biology instructor, whole foods chef, creator of EATwell LIVEwell and co-owner of Yoga Shala Charlotte. She completed her initial Yoga training through The Kripalu Center with Yoganand Michael Carroll. She is a level 1 Certified Para Yoga Instructor and continues to study, practice and teach Para Yoga extensively with Yogarupa Rod Stryker. Hollace has also trained with Stephanie Keach in Prenatal yoga as well as Baron Baptiste in power yoga. Joe Barnett, ERYT 500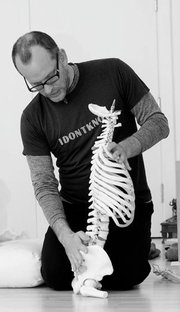 Joe Barnett, ERYT 500, Certified Yin and Acro Yoga, Senior Student of Paul Grilley Joe has been teaching for over a decade. He travels nationally and internationally year round, teaching many styles of movement and has certifications in Yang (Vinyasa) Yoga, Yin Yoga and Acro Yoga. His main focus of study is Functional Anatomy for Yoga and all forms of movement. Joe is a senior student of Paul Grilley, a true Yoga Scientist who is largely responsible for the current rise in the popularity of Yin Yoga and Functional Alignment . Joe travels teaching teachers how to understand and feel the full range of motion of their joints and their students joints; and how to use this wisdom to effectively and therapeutically build the postures in yoga.
Joy Bennett, ERYT 500, Certified Kripalu and LifeForce Yoga Joy is a certified Kripalu Yoga Instructor, and certified LifeForce Yoga Practitioner, Levels I & II. She qualified as a LifeForce Yoga Educator, and travels to teach LifeForce Yoga weekend workshops throughout the USA & CA. She has regularly taught with Amy Weintraub, ERYT-500, as a faculty member of LifeForce Yoga Programs since 2007, and is the Director of Mentoring for LifeForce Yoga Practitioners. She has been certified by Yoga Alliance and by Integrative Yoga Therapy as an ERYT-500. joyfulbreath.com

Holle Black, ERYT 500 Holle's completed training in the Pranakriya tradition includes her 200 hour Yoga Teacher Training under the directorship of Yoganand Michael Carroll, William Hufschmidt, and Marlysa Sullivan, her 500Hour Therapeutic Yoga Teacher Certification under the directorship of Marlysa Sullivan and Yoganand Michael Carroll, and her Prenatal Teacher Training under the directorship of Jacci Reynolds. She is a cofounder and director of Centering Youth, a nonprofit 501(c)3 organization with yoga programs in the Fulton County and Dekalb County Juvenile court systems, Haven ATL, and Covenant House.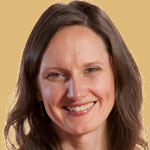 Kimberly Carsen, MPH, ERYT 200, Co-Director of Yoga for Seniors, a member school with the International Association of Yoga Therapists. Kimberly Carson is a Yoga Therapist at Oregon Health & Science University in Portland, OR. As a health educator specializing in tailoring yoga and meditation for people living with medical concerns, Kimberly taught yoga at Duke University's Center for Living for over 10 years before re-locating to Portland. While at Duke, Kimberly co-authored and served as yoga therapist on research protocols using yoga and meditation for various medical conditions (e.g., chronic low back pain, metastatic breast cancer pain, menopausal symptoms in cancer survivors). Kimberly, and her husband Jim, have also published the findings of their Yoga of Awareness for Fibromyalgia research program in the journal Pain. This most recent study was conducted at Oregon Health & Science University where she also teaches Mindfulness Based Stress Reduction as developed by Jon Kabat-Zinn as well as specialized yoga classes for various patient populations. Based on their published studies, Kimberly and Jim co-direct Yoga of Awareness Teacher Trainings for Cancer and Chronic Pain. Kimberly is certified as a teacher of Kripalu Yoga, pre & post natal Integral Yoga, as well as Cardiac Yoga as taught by Nischala Devi and has practiced yoga for over 20 years.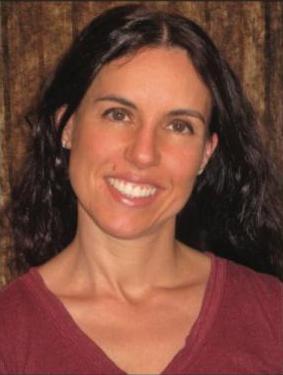 Marcy Braverman Golstein, PhD Dr. Marcy Braverman Goldstein currently teaches Global Connections classes that focus on Hinduism, Buddhism, and yoga in the Department of Religious Studies at the University of North Carolina at Charlotte. After receiving a Bachelors degree from the University of Rochester, where Dr. Douglas Brooks introduced her to the study of Indian traditions, Marcy continued her studies in the history of religions, Sanskrit, and Indian Studies in the Department of Religious Studies at the University of California, Santa Barbara where she received her Masters and Doctorate degrees. Her Sanskrit training included tutorials with Dr. B.N. Pandit in New Delhi, India on a grant from the Muktabodha Indological Research Institute. She also participated in Sanskrit Graduate Seminars through Muktabodha led by senior US scholars Dr. Douglas Brooks and Dr. Paul Muller-Ortega. She has taught Sanskrit at Loyola Marymount University's Yoga Philosophy Certificate Program, at yoga studios throughout the country, and as private tutorials to beginner and advanced students of yoga.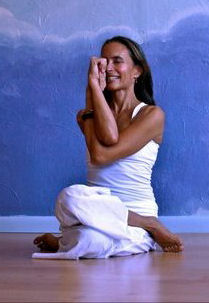 Sierra Hollister ERYT 200 Sierra Hollister has been immersed in yoga for more than twenty years now and continues to fall in love with the practice anew each day. Teaching faculty for several different Yoga teacher training programs, including Asheville Yoga Center, she is certified in Kundalini, Ashtanga, Vinyasa Flow and Sat Nam Rasayan. Sierra began her yoga practice in Washington, DC, where she was working her dream job at Greenpeace and living her yoga at Ahimsa Ashram. In 1995, at the request of Yogi Bhajan, Sierra brought Kundalini Yoga to Asheville and has been sharing the teachings of Kundalini with North Carolinians ever since. In addition to studying with Yogi Bhajan, she has also studied with Gurucharan Singh, Kartar Singh, Shakta Kaur, Ravi Singh, Gurunam Singh, Rajashree Choudhury, Sarah Powers, David Swenson and Stephanie Keach. Sierra loves to share the beauty of kundalini and watch vitality, health and happiness bloom in souls as a result of the practice. Sierra shares her musings on yoga, life and environmental issues at www.dragonflysamadhi.blogspot.com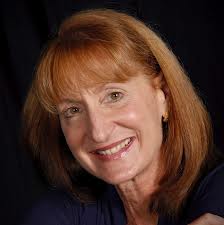 Carol Krucoff, ERYT 200 A frequent contributor to Yoga Journal magazine and founding editor of The Washington Post's Health Section, Carol is co-author of Healing Moves: How to Cure, Relieve and Prevent Common Ailments with Exercise. She is also co-director of the Yoga Therapy Intensive, Teaching Yoga to Seniors, held annually at Duke Integrative Medicine to train yoga teachers how to work safely and effectively with older adults. She has practiced yoga for more than 30 years and is grateful to have taken classes and workshops with a broad array of senior teachers from around the United States and in India. A member of the International Association of Yoga Therapists, Carol is on the Peer Review Board for the International Journal of Yoga Therapy. She also teaches yoga at Duke University's Center for Living and at a senior residential community near her home in Chapel Hill—where her students are in their 70s and 80s. Her passion for sharing the gifts of yoga with older adults began in 2001, when she created and taught a yoga program for seniors enrolled in a Gerontology Rehabilitation program at the Durham, NC, Veterans Administration Medical Center. An award-winning journalist, she has published hundreds of articles in a wide variety of national media outlets including The New York Times, Reader's Digest, Prevention, Glamour, and Health. Most recently, she has written a new book, Healing Yoga for Neck & Shoulder Pain. She is also creator of the audio home Yoga practice CD, Healing Moves Yoga. For more information please visit www.yoga4seniors.com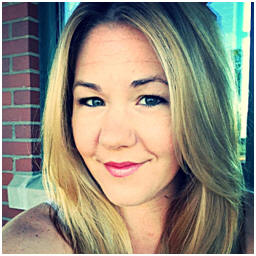 Beth Marik, AHC/E-RYT200/ LMT/NCTMB /ACE Personal Trainer Beth is a wellness professional with over 10 years experience in the field of health education. Beth's extensive knowledge of anatomy, kinesiology, physiology, and pathology has helped her to become an exceptional therapist. She is a NAMA certified Ayurvedic Health Counselor (600 Hours) and currently finishing her program for certified Ayurvedic Practitioner through Kanyakumari Ayurveda and Yoga Wellness Center, Milwaukee, WI (500 Hours). She graduated from the Chicago based Soma Institute, 750-hour Clinical Massage Therapy Diploma Program in 2007. She works locally in Chicago as a therapist offering personal yoga therapy and Ayurveda techniques to a variety of patients, clients and local students.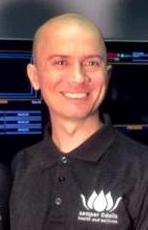 Alvaro Matta, Nurtritionist, RYT 200 Alvaro attended the Institute of Integrative Nutrition in New York City and is a professional health coach. Alvaro is also a United States Marine Corps Infantry Veteran of the first Gulf War and Co-Founder and VP of Semper Fidelis Health and Wellness a 501(c)3 dedicated to the health and wellness of our veterans. Alvaro graduated from the Institute for Integrative Nutrition educated in Holistic Nutrition, Health and Wellness. His passion for health and wellness has led him to explore many avenues of fitness, such as yoga, kickboxing, and nutrition. When working with Alvaro, you can expect focused energy, genuine interest, thorough attention, and creative solutions all mixed with the right amount of humor and fun.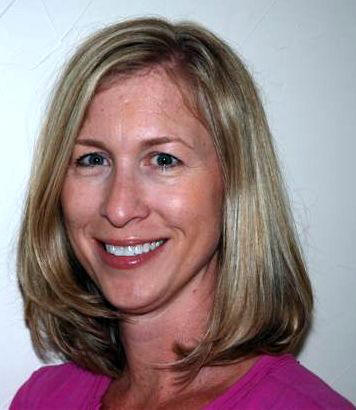 Cay Moore, PT, RYT 200 Cay has been a practicing physical therapist for the past 20 years. She has worked in a variety of settings and especially enjoys treating clients with neurological and balance challenges. Cay has extra training in manual therapy techniques, neurological rehabilitation, vestibular and balance rehab, and aquatic therapy. She began practicing and studying yoga over 10 years ago and teaching 8 years ago. Her initial yoga training was through YogaFit and she completed her RYT 200 with Charlotte Yoga Club with a concentration in therapeutics. Cay loves to use yoga therapeutically with her patients and students to help them heal and unlock their full potential. Join Cay to further develop and explore your unique practice.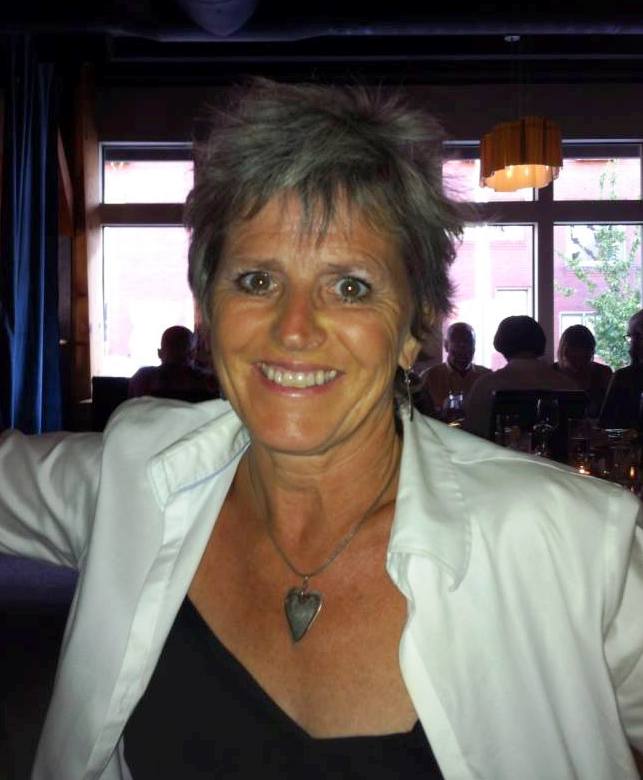 Sybil Nance, ERYT 200, CYT 800 Sybil has been teaching yoga for almost 15 years since completing her first 200 hour Vinyasa Flow teacher training in 1999. She has led trainings in the US, Great Britain, Canada, Saudi Arabia, Taiwan and Brazil. Sybil competed her 500 Hour Yoga Therapy training in 2012, her 800 Hour Functional Synergy Yoga Therapy Training with Susi Hately in 2013, and is a member of IYAT. Sybil has studied with Shiva Rae, Donna Fahri, Paul Grilley, Sarah Powers and Julie Gudemstat. Sybil currently operates a Yoga Therapy business offering individual sessions, small customized classes, workshops and retreats. Sybil has worked extensively with many athletes, including working five seasons with the Hood River Valley High School ski team. Sybil is an avid skier and former ski instructor at Mount Hood Meadows.

Kristy Price, RYT 500, CYT A yoga therapist with experience in teaching both the community and the cancer rehabilitation and wellness field. Kristy is passionate about providing complimentary and alternative medicine, specifically quality yoga and mindfulness skills, to cancer survivors and caregivers in the Integrative Oncology Department. All classes incorporate gentle stretches, breath work, mindfulness and deep relaxation to reduce symptoms on the physical, psychological and emotional level. Monthly staff mindfulness sessions are also provided to the Cancer Survivorship Department at Levine Cancer Institute, CHS. Kristy is a graduate of Holistic Yoga Therapy Institute's Yoga Therapy Program.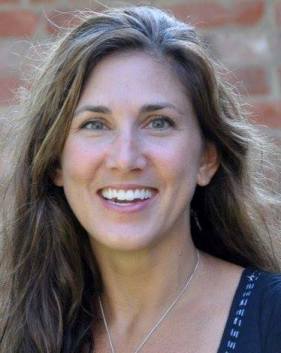 Melissa Smith, ERYT 500, Thai Yoga Practitioner Melissa embodies all things yoga and holds true to her personal belief in freedom. She is truly an example of living life! She began teaching Group Fitness 22 years ago while attending Texas A&M. After a Marketing degree and an adventurous corporate career, she took time off to be a Mom of 2 amazing boys. She has taught workshops and trainings all over the US and throughout Asia and most recently lives abroad in Malaysia. Her 200-RYT (350 hours) is from Inspyrayoga in Kuala Lumpur, Malaysia in 2005 where Melissa specialized in pre/post natal for over 3 years. Melissa has grown her practice and training by earning her 500-RYT She's also a certified AcroYoga Teacher and a Thai Yoga Practitioner.
DISCLAIMER: By joining this group you hereby agree to assume all risks & liability related to or resulting from any & all group functions. You agree that neither you nor any third party will hold the group, any of the group's leaders, representatives, instructors, or sponsors liable for any injury, loss, or damage to your own person or any members of your family, friends, acquaintances, pets, or property, arising directly from or as a consequence of any group activity.
The websites www.yogaclub.us, www.charlotteyogaclub.com, and www.atlantayogaclub.com simply provide information to facilitate the meeting of local yoga groups providing information such as times and locations of gatherings.