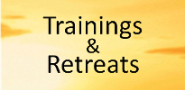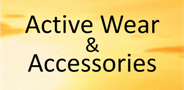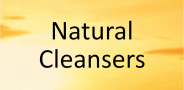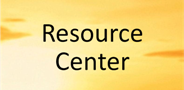 ource Center
Yoga Club is proud to be a Better Business Bureau Accredited Business!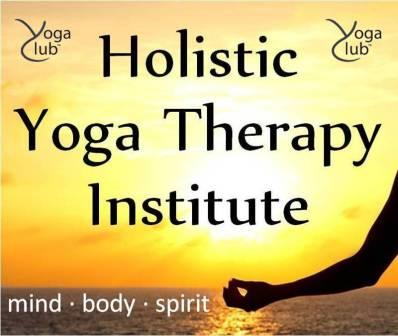 What are others saying about Yoga Club?
Holistic Yoga Therapy Institute Instructors
Welcome....
HOLISTIC YOGA THERAPY INSTITUTE MISSION STATEMENT
Holistic Yoga Therapy Institute is an organization devoted to yoga therapy education. Our mission is to educate our students in the knowledge and skills to practice yoga therapy. We motivate and encourage our students to learn at their own pace and to integrate their skills throughout the program with mentored practical experience. We pride ourselves on making quality yoga therapy education accessible and affordable to all who make the commitment to embark on this practice. Our Motto is: Together, we can bring healing and wellness to those who seek it, which enriches the world at large.
The Story of Yoga Club and Holistic Yoga Therapy Institute
By Chrys Kub, PT ERYT 500 Program Director
One of the most profound things I learned at my first SYTAR (Symposium on Yoga Therapy and Research ) conference was from Matthew Sanford's key note address. He said "this is my story, and this is your story too". Everyone has a story, so I wanted to share the story of Holistic Yoga Therapy Institute with you.
Holistic Yoga Therapy Institute evolved from a long time partnership between myself, Chrys Kub, and Melanie Snyder the School Director. Our institute was born from the seeds planted in 2008 by Melanie Snyder. She had just left her corporate job and was beginning her own entrepreneur business selling Natural Healthcare products through her company Natural Healthcare Store. Melanie was a yoga practitioner, yet at the time was unable to afford the price of a class at her local yoga studio. She saw a need in the community for affordable, accessible quality yoga classes and formed the Yoga Club. She started a MeetUp group online and invited yogis to join her in the park for a yoga class. Melanie contacted local yoga instructors (one of which was myself) and invited them to come teach. She would bring in the students through MeetUp, Facebook, and other on-line resources and the instructor would keep the proceeds of the class, which at the time was a donation based fee of $5.00 per student. Needless to say, the community loved this service and over the next few years, Yoga Club grew to holding over 15-20 classes a week in the Charlotte area. She also started Yoga Clubs all over the country with active clubs in such cities as Atlanta, Raleigh, New York, Miami and more. Yoga Club has over 30 clubs throughout the US with over 7,000 MeetUp members and over 5,000 Facebook group members. Each club is self sustaining, with any profits going to the teachers, with a small fee paid by local club teachers per year to their area MeetUp administrator for access to posting their classes on the MeetUp site. Yoga Club also offers Facebook pages with tips and access for local teachers to post their classes and events, as well as a Community Yoga page to post free yoga classes. As others in the community learned of the success of Yoga Club, we began to see other studios offering $5.00 classes. More accessible yoga for all!
In late spring of 2010, Melanie connected with me to ask me if I wanted to help her start a teacher training program. Over the next several months we worked through various options and in early 2011, started the Yoga Club 200 Hour Yoga Alliance Registered program. It was run in the traditional manner, with 7 weekend immersions; two lead teachers and 11 eager and excited students. After graduating our first class, the students were craving more education; so we eventually started our 500 Hour Yoga Alliance teacher training program in January of 2012. This program differed in that we began bringing in faculty to support our program from outside the two main instructors. Our vision was to build an eclectic program, with exposure to a variety of styles of yoga, taught by the leaders in those styles. This was how we ran our 200 hour program, with guest teachers, and the students appreciated the opportunity to have exposure to these styles of yoga as presented by experts in their area of study. Some of our students would find a style they loved, and go on to delve more deeply in that genre. It was a paradigm shift over the traditional style of offering all training in one line of yoga and the students loved it. During this time, we had a lot of emphasis on therapeutics as I included it as part of each of my immersions. The students loved yoga therapy and asked for more. Again, as we saw the need from our students to learn more about therapeutics, we decided to give them what they wanted. So in late spring of 2012, we fully launched our 500 hour Yoga Therapy program, in addition to our standard 500 hour Yoga Alliance training. We also offered a 200 hour program with a concentration in yoga therapeutics for health care professionals. And how did we get here you might ask?
As a physical therapist and yoga therapist, I have been an active member of IAYT since 2007, via a recommendation from Matthew Taylor. Mathew had mentored me online as I started up an integrative physical therapy practice. I attended my first meeting in 2009 and was immediately inspired! Presenting at the CIC on Musculo Skeletal Topics; I had the opportunity to learn directly from those whose work I had studied over the years. Being in the presence of such teachers as Susie Hately, Robin Rothenberg and Richard Miller was more than I ever imagined. IAYT had its first meeting of schools, which I attended, and the seeds of IAYT Yoga Therapy were sown. During the next few years I had the opportunity to stay on the pulse of the evolving Yoga Therapy standards; attending SYTAR in 2011 as a presenter at CIC, and in 2014 as a moderator of the Rehab CIC with Matthew Taylor. Through these opportunities I was able to assure our yoga therapy program developed along the lines of the evolving standards such that our students educational needs were meet at the highest standard.
Holistic Yoga Therapy Institute prides itself on following the mission of the Yoga Club; to offer accessible, quality yoga to those who seek it. We have designed our program to have a rolling enrollment, in order to allow our students to enter at the time that is best for their lifestyle and take immersions at their own pace. They do not have to come up with a huge tuition payment to start the program, but rather pay as they go. They have the opportunity to take what they learn and integrate it within their current practice; whether they are seeing clients for one on one sessions as yoga teachers or teaching group classes. We also bring in faculty who are tops in their fields, allowing our students exposure to the best in the profession.
As we have grown, we have been able to offer programs in other cities in the Southeast, expanding from Charlotte to Raleigh, Atlanta, Richmond, VA, and Chattanooga TN. This has been in response to student requests and we are open to expanding further upon request. Along those lines we have integrated SKYPE in from other cities, with a teacher assistant mentoring students as they take an immersion from a closer location live. Once again, accessibility is one of our mantras. Many of our students are embarking on yoga therapy as a second career, slowly moving out of their current profession and moving into yoga therapy. Our program allows them to do this, without causing an undue financial or time burden in the process.
We are confident that you will find teacher training programs to be comprehensive, inclusive, high quality and accessible to those who seek higher education in this burgeoning field of healing and wellness.
~ Namaste