Click to View Large Pics
Midnight Mat Sling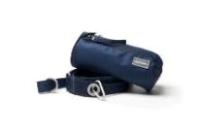 Thunder Mat Sling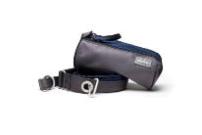 Sling & ProLite Mat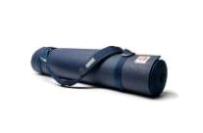 Anytime, anywhere, the MatWare Mat Sling is the perfect accessory for your yoga mat.
Anytime, anywhere, the MatWare Mat Sling is the perfect accessory for your yoga mat. Light, stylish, and extremely durable, the sling is made of recycled fabric and designed to adjust to every body type and any size mat. With an attachable pouch to store your wallet, keys, water bottle and essential personal items, the Mat Sling is a model of sophisticated simplicity. Whether you walk, bike, or drive to the studio, the MatWare Mat Sling makes the transition from your life to your mat fun and effortless.
Manduka MatWare Collection is an ergonomically-inspired line of yoga mat carriers designed for the way you live and practice. Whether you travel from the office to the studio, traverse the globe in search of the perfect yoga setting, spend your weekends practicing outdoors, or simply enjoy the freedom of biking to class, MatWare is the best way to transport and protect your yoga gear. Enjoy the journey.
Features:
1 lb.

Shoulder padding for added comfort

Adjustable shoulder strap

Unique tourniquet-design easily adjusts to fit any yoga mat

Convenient carabiner attachment points

Smooth, durable nylon strap maintains a firm grip when carried, yet slides on/off easily

Clip-on accessory pouch made of recycled fabric
Use and Care:
To Wash: Fabric does not absorb dirt and can easily be wiped clean with soap and a damp cloth.
Green Mission: The MatWare Collection uses durable recycled poly fabric produced from recovered plastic bottles (recycled PET) that are melted down and spun into polyester fiber thread. The production process of the MatWare Collection is certified for energy conservation by Oeko Tex and IOS. The factory conserves petroleum resources and significantly reduces the amount of CO2 emissions in the production process.